Making a specimen – Mounting the stag beetles with their wings open ?>
Making a specimen – Mounting the stag beetles with their wings open
I learned how to make specimen of an open winged stag beetle. The opportunity was given as an small group seminar.  I thank the teacher Mr. Inoue for providing this educational opportunity.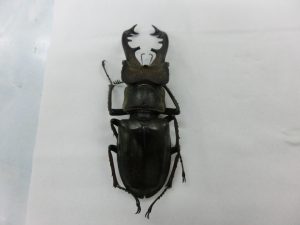 Lucanus maculifemoratus was the one to be made. The insect was died several years ago and softened by hot water today.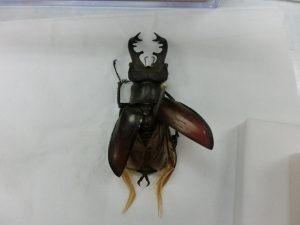 I was used to touch stag beetles for long years, but this is the first opportunity for me to open the wings of the insect.
Using pins and sponges, we fixed its legs and wings to the desired position.
Leave it for two or three weeks, then we can remove the pins and complete open winged specimen will be there.