How to mold an insect specimen in resin? Researchers shared their protocol. ?>
How to mold an insect specimen in resin? Researchers shared their protocol.
Recently, I found a paper that described how to mold an insect specimen in resin.
Bejcek, J. R., Curtis-Robles, R., Riley, M., Brundage, A., Hamer, S. A., & Hamer, G. L. (2018). Clear Resin Casting of Arthropods of Medical Importance for Use in Educational and Outreach Activities. Journal of Insect Science, 18(2), 34.
This post is written in compliance with the paper's
policy
.
Why the authors introduce us how to mold a specimen in resin? They raised two reasons:
"The morbidity and mortality associated with arthropods or the agents of disease they transmit are a major health threat to humans and  animals  worldwide. A perpetual necessity for effective public health management is having quality teaching specimens of diverse hematophagous arthropods in order to train students entering the workforce on arthropod identification. In addition, outreach education on basic morphological identification is an important part of integrative pest management, especially when arthropod vectors live in and around human homes."
"The embedding of specimens in optically clear resin is an approach that retains the ability to see diagnostic features, while maximizing the resilience of the specimen and minimizing the risk of being exposed to infectious agents."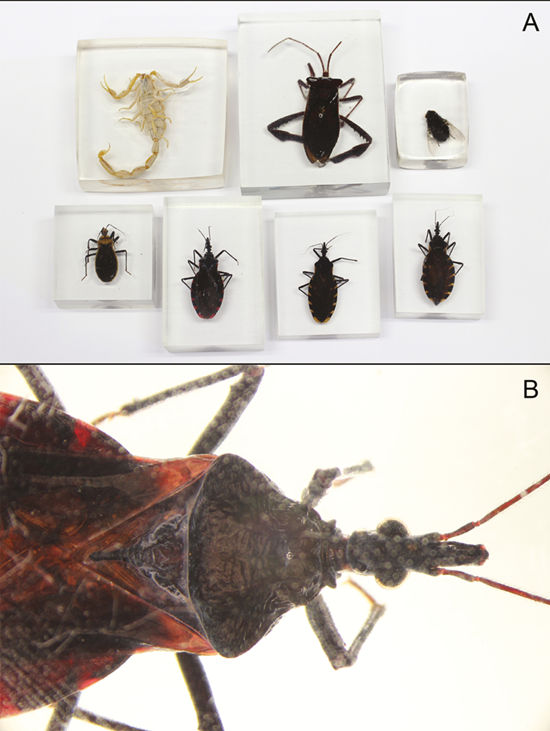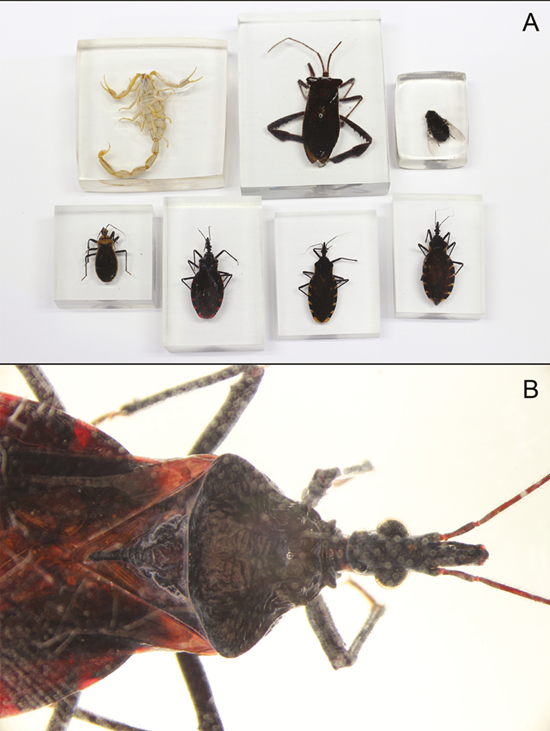 The authors disclose their process. For details, you can see the paper.
Specimen Preparation
First Layer of Resin
Adding Specimens
Second Layer of Resin
Cutting
Sanding
Buffing and Polishing
They applies machines for cutting, sanding, buffing and polishing. It might be difficult to prepare all the machines in person.
The authors share how much cost they spent for materials and equipment (Table.1 in the paper). The total cost was $558.63. Not too expensive if a company or an organization pay the cost.
I am curious about the resin they used, TAP Clear-Lite Casting Resin. It looks clear and costs $84.25 per gallon. It is cheaper than the resin I used, which costed $80 per kilogram. 
TAP Clear-Lite Casting Resin is available in amazon.com, but the seller does not ship it to Japan. It may be useful for people in the U.S. who have interest in molding a specimen in resin.